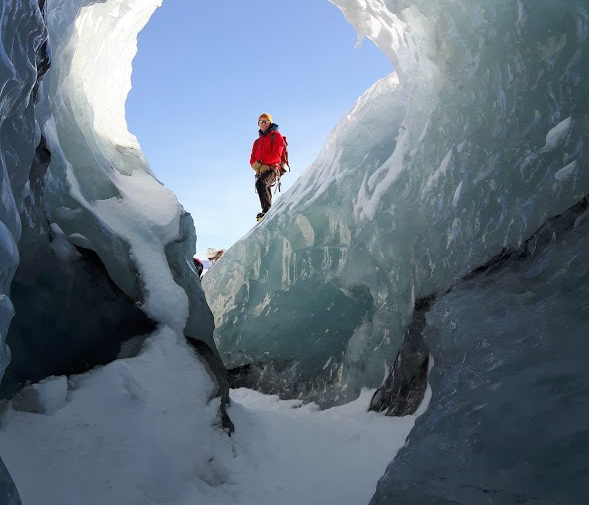 Glacier Walk
Hike on a glacier and surround yourself with the bright, white ice!

Have you ever walked on a glacier?  No?  We have, and it's amazing! But it's not really something to attempt on your own, since the glaciers are almost alive, constantly moving and changing.  This gives way to deep crevasses that can be dangerous if you are not experienced.
We will supply you with crampons for your hiking boots and equip you with all the necessary gear for such an undertaking.
We work with professional glacier guides that ensure a safe and enriching experience.
Glacier walks can be added on the following tours:
This is: The South Shore
This is: The South Shore in Two Days
To learn more about the possibilities of adding this activity to your itinerary, please fill in the private tour request form.